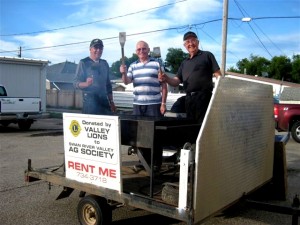 Submitted by:
Jayne G. Leadbeater |
St. Andrew's United Church, Swan River has been having the Rodeo Luncheon for four years now. The Church took over from the Diabetic Association of Swan River after 20 years of sponsoring it.
Click any picture for a larger version.
It always follows the Rodeo Parade for the Swan River Northwest Roundup, on the Friday the first day of the Rodeo. Rodeo is always the last weekend in July.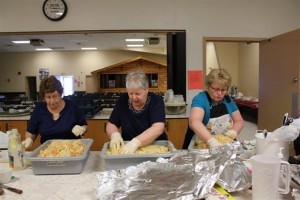 The Luncheon has had many varied menus enjoyed by over 300 people each year. The menu is a challenge to decide "which one will it be this year"? We always try to be better than the last one; and one that everyone would like!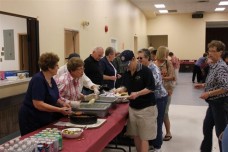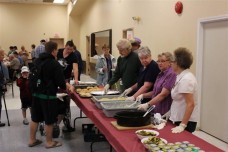 Most people who have come for the Parade enjoy going for a meal afterwards, so this has become a great fundraiser for our Church.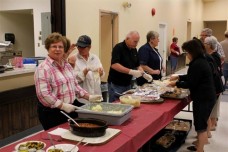 Everyone who helps with this event experiences a fellowship amongst themselves. It is hard work and can be fun as well.
We will be planning for next year.