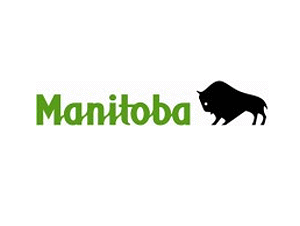 Province of Manitoba News Release, July 19, 2013 |
Construction to upgrade the final section of PR 483 from PTH 10 to the Sapotaweyak Cree Nation and Pelican Rapids is underway, and will improve traffic flow and safety for motorists and commercial vehicles, Infrastructure and Transportation Minister Steve Ashton announced today.
"This project on PR 483 will provide a sealed, dust-free surface, considerably improving driving conditions for motorists," Ashton said. "This is part of our long-term commitment to invest in roads, bridges and infrastructure throughout Manitoba."
The minister said the project is anticipated to cost $1.8 million and will be completed by Nelson River Construction, will take place along PR 483 between PTH 10 and the Sapotaweyak Cree Nation in the vicinity of Pelican Rapids, and will create the equivalent of one year of employment for 20 people. The project will:
* include construction of a granular base course;
* include asphalt surface treatment;
* cover a distance of 6.7 kilometres; and
* be completed by the end of August, weather permitting.
There will be no detour and traffic will be accommodated during construction. Motorists are advised to expect delays and to follow the directions of flag persons.
Improvements to the roads are part of Manitoba's $1.8-billion Building and Renewal Plan to meet Manitoba's critical infrastructure needs including flood protection, municipal projects, health centres and schools, as well as roads.
The Building and Renewal Plan and the time-limited increase in the PST are building and improving Manitoba roads while stimulating the economy and creating thousands of jobs across the province.
Motorists are reminded to slow down and use caution approaching and in construction zones, for their own safety and the safety of workers.