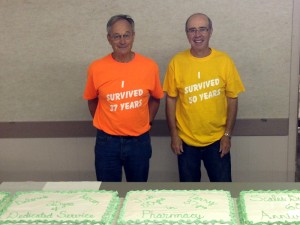 ValleyBiz Story |
Scales Drug Store hosted a BBQ at the Elks Hall on Thursday, July 25, 2013 celebrating customer appreciation days along with their 60th anniversary.
Click any picture for a larger version.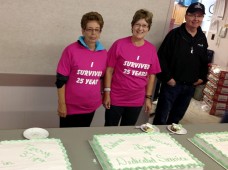 Brightly colored t-shirts and specially decorated cakes were created in celebration of 25, 37 and 50 years of Dedicated Service.
Cake and t-shirt pictures submitted by Beckie Kramer.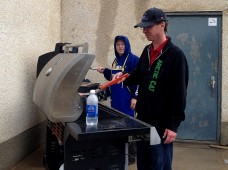 Burgers were grilled in the pouring rain and although the weather was cold and miserable outside, the atmosphere inside was warmed by the presence of many members of the community.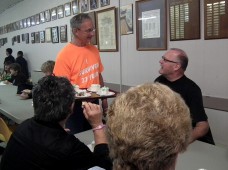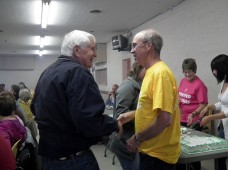 Live music played in the background and there was even a little dancing.
The BBQ sale included a hamburger, chips, cake and a drink with proceeds going to the Florine Campbell Medical Trust Fund.