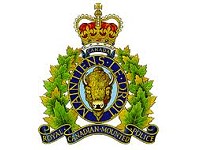 Swan River RCMP Report |
Occurred:
July 13, 2013 at about 4:30 am
Location:
Hwy # 10, east of Swan River, MB

Police received a '911' dispatch to a Semi truck that had jack knifed on the side of the highway about 40 to 50 km east of Swan River on Hwy 10. Police attended with Parkland EMS.
The Semi truck driver apparently swerved to avoid a deer on the road, with vehicle catching the ditch and the driver not being able to pull out.
As a result of the accident, the Semi truck was leaking some oil from the engine which was subsequently cleaned up by the Semi's company.
The driver was transported to Swan Valley Health Centre to treat minor injury. Alcohol was not a factor.