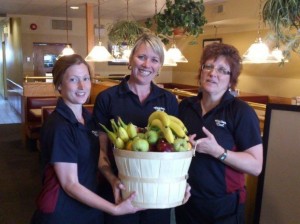 Submitted by:
James Wigley
The Swan River Workplace Challenge was a huge success with a total of 15 businesses participating. The Challenge ran for the months of May and June.
Click a picture for a larger version.
Each business was required to use a provided calendar to keep track of the amount of minutes they were active for. At the end of each month the calendars were sent to the Swan River Health Together Now Cluster members and then their business entered for a healthy coffee break supplied by the cluster.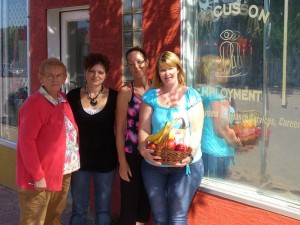 There were two draws in total one for May and one for June.
The may winners were Chicken Chef and the June winners were Swan Valley Employment and Training Project.

During the challenge there was also the option of taking part in "Walk in the Park Friday's" where on random Friday's for the duration of the challenge cluster members would show up to the Legion Park at random times and if people who were participating in the challenge were walking at that time they received a prize, this was also a huge success.
A final thank you to all the businesses who signed up and kept with it for the entire challenge, we hope you enjoyed the time spent with your colleagues while getting active and that you had fun!