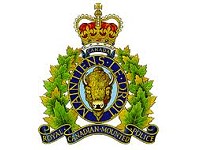 Swan River RCMP Report | On July 9, 2013 just before 10:00 pm, Swan River RCMP, during a routine patrol, came across an erratic driver. A black 2003 PT Cruiser was subsequently stopped by police between 6th and 7th avenue north, along 1st street north, in Swan River, Manitoba. The 28 year old male driver from Brandon, Manitoba was found to be in possession of marihuana.
The 28 year old male driver has been released on a Promise to Appear with an Undertaking for a court appearance on August 7, 2013 in Swan River Provincial Court.
The charges of Possession of a Controlled Substance, Possession for the Purpose of Trafficking, and two Highway Traffic Act charges have not yet been sworn.
No further information is available at this time. Police continue to investigate.