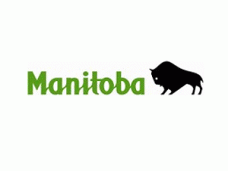 Province of Manitoba News Release |
New investments in Duck Mountain Provincial Park will improve services and amenities for Manitoba families while making the park more environmentally friendly to lakes and rivers, Conservation and Water Stewardship Minister Gord Mackintosh announced today.
"While modern and green park infrastructure improves the park experience for families, it also makes the park more environmentally friendly to our lakes and rivers," Mackintosh said. "These long-term capital investments will improve the park for users and make a real difference to the environment."
Mackintosh noted $2.4 million in capital investments will be made at Duck Mountain Provincial Park by 2020. Some of the investments this year include the construction of a new, modern washroom building and playground in the day use area at Blue Lake campground and a new waste-transfer station at Shilladay Lake.
Future capital investments planned for the park includes ATV trail upgrades to improve water crossings and trail routing on the Mossberry Lake Trail, refurbishment of the main dock used by cottagers at Wellman Lake, new campground offices at Blue Lake and Childs Lake, additional campsite electrification at the Blue Lake campground and construction of new waste transfer stations at Wellman and Whitefish lakes, the minister said.
"Today's announcement is part of Building The Parks Province: Manitoba's Parks Strategy to invest more than $100 million in park infrastructure by 2020 to renovate and modernize aging infrastructure, which benefits campers, cottagers and park visitors," said Agriculture, Food and Rural Initiatives Minister Ron Kostyshyn. "Improving the park experience is a key priority of our parks strategy, and these kinds of capital investments will continue to improve and strengthen Manitoba's park system."