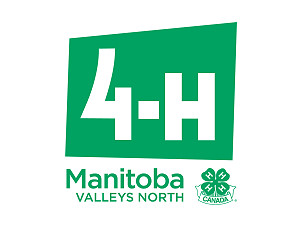 Submitted by:
Meghan Rose |
The Down on the Farm display at the Curling Rink during the Northwest Roundup and Exhibition will look a little different this year as it will be celebrating the past, present and future of 4-H in the Swan Valley.
To help celebrate the 100th anniversary of 4-H in Canada the Down on the Farm committee is gathering project material from past members and leaders throughout the years of 4-H in Swan Valley. If you have the apron you sewed when you were a youngster, we would love to display it! Maybe it's a trophy you won, a wood working project or a collection of ribbons. Any project material or pictures of club activities or achievements would be greatly appreciated. The pictures will be scanned and used in a PowerPoint presentation to run during the Down on the Farm display. Pictures from ANY decade would be welcome and names and dates would be appreciated.
Displays will also feature the current clubs in Swan River and several projects from the 2013 4-H Achievements will be on display. These outstanding projects were chosen for their excellent project quality and the participation of the 4-H member in extra 4-H activities throughout the year. There are traditional beef projects, rocketry projects, 3D printing and "more than you ever imagined"! Be sure to come down and see what 4-H is all about, past present and future!
On Friday July 26 , 4-H members, leaders and volunteers from the past and present will be marching, biking or riding the 4-H float in the Northwest Roundup and Exhibition Parade. The Valleys North Area council invites any alumni of 4-H to walk with us and show your 4-H pride. Green 4-H 100th anniversary t-shirts will be worn by all current members and leaders and alumni and friends of 4-H can place an order for a t-shirt through the MAFRI office. Remember to wear green on Friday when you visit the fair to show your 4-H support and join the 4-H clubs in a special reading of the pledge and motto at the opening ceremonies. Following the grandstand on Friday afternoon 4-H cupcakes will be given out at Down on the Farm.
Down on the farm will still feature all the friendly farm animal displays as well as the Ag on the Moove display where children (and adults!) can experience the importance of agriculture in our everyday lives.
Your pictures and small display items can be dropped of at the Manitoba Agriculture, Food and Rural Initiatives Office, 120 6th Ave North Swan River between 8:30-4:30 from now until July 25th. Larger display items can be brought to the Swan River Curling rink during set-up. All items will be returned to you after the exhibition.
Call Meghan Rose at 204-734-3417 for more information on how to become involved.