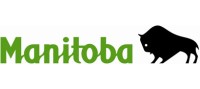 Province of Manitoba Media Release |
The provincial government has honoured 10 Manitoba communities for embracing the spirit of Manitoba's Age-Friendly Initiative, presenting them with Age-Friendly Community Milestone Awards, Healthy Living, Seniors and Consumer Affairs Minister Jim Rondeau announced today.
"In the six years since we first introduced our Age-Friendly Manitoba Initiative, we've had 86 communities make the commitment to support our province's seniors," said Rondeau. "Today, we honour 10 more Manitoba communities, recognizing them for being outstanding role models and an inspiration to other communities to make life better for seniors and their families."
The RMs of Gimli, Harrison, Killarney-Turtle Mountain and Victoria; the towns of Gladstone, Rossburn and Teulon; the RM and Town of Minitonas; the RM and Town of Hamiota; and the Town of Stonewall and RM of Rockwood were honoured with an award and presented with $500 for their communities.
The province has worked closely with the Public Health Agency of Canada and other provinces to develop the benchmarks that define what it means to be an age-friendly community, said Rondeau adding each of the award-winning communities have:
– established an advisory committee that includes the active engagement of older adults;
– secured a local municipal council resolution to actively support, promote and work towards becoming age-friendly;
– established a robust, concrete plan of action that includes a needs assessment developed with older adults;
– demonstrated a commitment to action by publicly posting the action plan; and
– committed to measuring activities, reviewing and reporting publicly on action plan outcomes.
"Congratulations to the 10 communities being recognized for embracing the Age-Friendly Initiative," said Doug Dobrowolski, president of the Association of Manitoba Municipalities. "By working to reach these milestones, they have made their communities more accessible for all citizens, not just seniors."
Age-Friendly Manitoba is dedicated to making this province the most supportive in Canada, said Rondeau. Partners include the Association of Manitoba Municipalities, Manitoba Chambers of Commerce, University of Manitoba's Centre on Aging and various seniors organizations, community leaders and service providers.
More than 80 per cent of Manitobans live in communities that are committed to supporting seniors. The Age Friendly Initiative is based on work done by the World Health Organization. Manitoba is seen as a world leader in creating supportive communities for older adults, the minister said.
The Age-Friendly Manitoba Initiative supports seniors in leading active, socially engaged, independent lives that contribute to healthy aging. Working together with communities to enhance programs and services that benefit seniors will enhance the health, independence and well-being of all Manitoba seniors, with the goal of making Manitoba the most age-friendly province in Canada, Rondeau concluded.