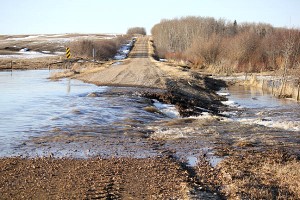 Submitted by:
Irene Hartwig
Pictures taken Sunday, April 28, 2013 of spring flooding in the RM of Swan River.
Road 171 just south of Ditch Road taken just after lunch time.
Click any picture for a larger view.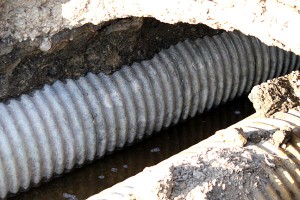 On Road 169 just north of Ditch Road the water washed out under the road and two sections (one on each side) have collapsed.
There is only a thin layer on top.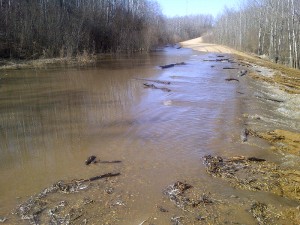 Road 172 about a half mile south of Ditch Road.