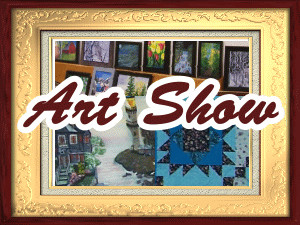 Submitted by:
Renate Wille |
We are a small group of artists and crafters. We get together at Little Woody Baptist church every Monday afternoon during winter.
On May 4th from 1 to 6 pm we like to show what we have created.
Besides all the viewing we serve coffee, tea and lots to nibble on.
So come for a great visit.
Door prizes will be drawn.
We sure hope to see you there.