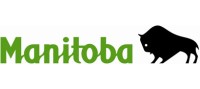 Province of Manitoba News Release: March 26, 2013
The province is delivering on its commitment to provide young people in the Swan River area with more sports and recreation opportunities through the Sport Opportunities Program, Premier Greg Selinger announced today.
"We know that investing in sport and recreation opportunities for kids outside of school is crucial to the well-being of our young people and the health of our communities," said Selinger. "We are happy to provide these grants to support organizations that offer a variety of youth sports programs including soccer, basketball and hockey. The grants will enhance the excellent after-school programming that is already taking place across the province and will help to get even more young people out on fields and rinks this year."
The Sport Opportunities Program is providing community-based sport and recreation organizations with two levels of grants:
• up to $10,000 for permanent equipment such as volleyball standards, goal frames and athletic field line painters; and
• up to $2,500 for equipment with a shorter life span such as volleyballs, pucks and uniforms.
"I am proud to see organizations in the Swan River area receiving funds through the Sport Opportunities Program," said Agriculture, Food and Rural Development Minister Ron Kostyshyn. "These grants will help Swan River organizations deliver valuable programs focused on sports and recreation programs for healthier youth and communities."
Six organizations in the Swan River region will be receiving over $26,000 in Sport Opportunities grants:
• Swan River Friendship Centre: $3,400 for the centre's Youth Recreation and Wellness Program;
• Swan Valley Cheetahs Gymnastics Club: $5,000 for gymnastics equipment;
• Camperville Community Council: $7,924 for an outdoor basketball court;
• Duck Bay Community Council: $1,050 for outdoor basketball nets;
• Sknownan First Nation Health Centre: $3,820 for the Sknownan gym/recreation program; and
• Neil Dennis Kematch Memorial School (Pelican Rapids): $5,000 for winter outdoor activities.
Other projects approved throughout the province include a variety of sport programs including baseball, basketball, fencing, football, hockey, soccer and wrestling. More than $500,000 in grants will be awarded.