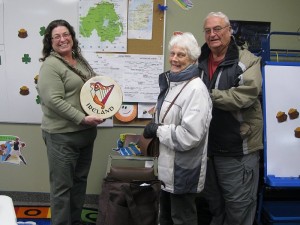 Submitted by:
Krista Moisondz
The Northwest Regional Library was proud to host 35 guests during Travel Night – Northern Ireland on March 19, 203.


Click any picture for a larger version.
Jayne Leadbeater entertained and educated guests as they learned about various destination points, architecture and overall culture of this beautiful country.
Jayne provided stunning pictures that portrayed the beauty of this amazing country and answered any questions that were asked. Thank you to Jane for a wonderful presentation!