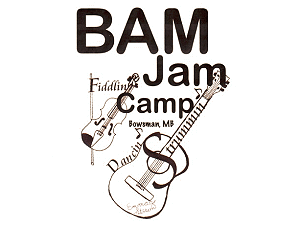 Submitted by:
Donna Burghart |
The Bowsman Accomplished Musicians
BAM Jam Camp
March 25 & 26, 2013
Fiddle Guitar & Vocal
2 day Camp
Bowsman, MB
Everyone welcome to the evening concerts!
Monday Evening Instructor Concert
7 pm Bowsman Legion Hall
$5 per ticket
Featuring, Des Lagace, Patti Lamoureux, Kim deLaforest, Ameena Bajer-Koulack, Daniel Koulack, Marcel Hapel, Greg Simm, Donna Turk & Karrnnel
Tuesday Evening Student Showcase
6:30 pm Bowsman Legion Hall
Silver Collection.
Come out to see the amazing talent the Valley has to offer.
We will also be holding a raffle & 50/50 draws.
Canteen will be open.
For info contact Donna Burghart at (204)238-4219