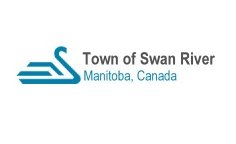 The Council of the Town of Swan River met on Tuesday, February 19th, 2013 at 7:30 p.m. in the Town Council Chambers with Mayor McKenzie presiding and Councillors Delaurier, Bobick, Jacobson, Friesen, Whyte, and Sakal present.
Public Hearing:
Zoning By-Law Amendment Public Hearing was called to order by Mayor McKenzie who advised that the purpose of the hearing was to hear representation for or against the following zoning amendment:
To amend Table 4-1; Commercial Use Table to add "Day Care Services" as a conditional use in the "CH" Commercial Highway Zone in the Town of Swan River Zoning By-Law.
There being no persons present who wished to speak on the matter the hearing was adjourned.
Delegation:
Swan River Golf & Country Club represented by Brad Sigurdson and Darren Webster – requesting financial assistance.
Minutes:
1. RESOLVED that the minutes of the February 5th, 2013 regular meeting of Council be adopted as received.
Carried:
2. RESOLVED that the Agenda for the February 19th, 2013 regular meeting of Council be received.
Carried:
3. RESOLVED that the 2013 Budget for the Swan Valley District Recreation Commission be
approved.
Carried:
4. RESOLVED that the January, 2013 R.C.M.P. Report and the Mayor's Detailed R.C.M.P. Report for 2012 be received.
Carried:
5. RESOLVED that the Superintendent of Works and Building Inspection Reports be received.
Carried:
6. RESOLVED that the following grass cutting invoices be added to taxes:
Roll #70200.000 Inv. #7367 $487.50
Roll #70400.000 Inv. #7367 $487.50
Roll #72800.000 Inv. #7372 $23.13
Roll #94800.000 Inv. #7372 $23.13
Roll #94900.000 Inv. #7372 $23.12
Roll #95000.000 Inv. #7372 $23.12
Carried:
7. RESOLVED that the Town of Swan River will contribute their share of $9,192 for 2013 for Swan Valley Settlement Services provided that the other municipalities in the Swan Valley contribute their share as well.
Carried:
8. RESOLVED that By-Law No 1/2013 being a By-Law of the Town of Swan River to amend By-Law No. 9/2004 being the Town of Swan River Zoning By-Law be read a second time.
Carried:
9. RESOLVED that By-Law No. 1/2013 being a By-Law of the Town of Swan River to amend By-Law No. 9/2004 being the Town of Swan River Zoning By-Law be read a third time and be passed.
Glen McKenzie Yes
Don Bobick Yes
Phylis Friesen Yes
Jason Delaurier Yes
Lance Jacobson Yes
Jason Sakal Yes
Duane Whyte Yes
Carried:
10. RESOLVED that Ken Kokot be appointed "Municipal Noxious Weed Inspector" for the Town of Swan River effective immediately and for a period of 12 months.
Carried:
11. RESOLVED that David Madill be hired for the part-time Handi-Van Operator position with employment to commence on February 20th, 2013.
Carried:
12. RESOLVED that the following water & sewer renewal/replacement invoices be added to taxes:
Roll #241900.000 Inv. #7257 $2964.50
Roll #308700.000 Inv. #7268 $1800.00
Roll #308800.000 Inv. #7268 $1800.00
Carried:
13. RESOLVED that the accounts as follows be hereby approved for payment:
(1) General Accounts from Cheque No. 12718 to No. 12818 for a total of $730,788.40.
(2) Payroll Account from Cheque No. 3016 to No. 3025 for a total of $76,315.23.
Carried:
14. RESOLVED that, pursuant to Section 152(3) of The Municipal Act, Council go into Committee and close the meeting to the public.
Carried:
15. RESOLVED that pursuant to Section 152(4) of The Municipal Act this meeting be reopened to the public.
Carried:
16. RESOLVED that this regular Meeting of Council now adjourn.
Carried: