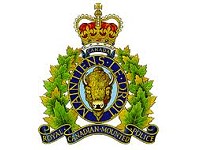 On January 21, 2013, the Winnipegosis RCMP received a complaint of a sexual assault that occurred on the Pine Creek First Nation.
Investigation indicates that a 15-year-old boy had been sexually assaulted by an unknown male during the late afternoon of January 21, 2013.
The boy advised police that while he was walking home, an unknown male in a newer black Ford Mustang pulled up alongside of him, opened the window and spoke to him.
During their conversation the driver made a sexually suggestive comment and reached out of the car and grabbed him.
The boy was able to pull away and the driver fled the scene. There was no one else in the vehicle.
The driver is described as Caucasian, heavy set, with black shaggy hair, 5 o'clock shadow and a wrinkled face. He was wearing a brown leather jacket and torn blue jeans. No other description of the vehicle is available other than a black Ford Mustang.
Anyone with information regarding this incident is asked to call the Winnipegosis RCMP
at (204) 656-7000 or,
If you wish to remain anonymous contact Manitoba Crime Stoppers at 1-800-222-8477 (TIPS) or at www.manitobacrimestoppers.com or text "TIPMAN" plus your message to Crimes (274637).