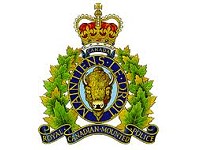 On the 19th of January 2013 the Swan River RCMP received a complaint of a theft from Rough Country Sports in Swan River Manitoba. The complainant advised that their compound was broken into overnight and 4 snowmobiles were stolen. Three (3) of them were 2013 Polaris Switchback Assault 800's, and one (1) was a Polaris Indy 600. Three of them are orange and black and the other is silver/metallic grey. Total retail value of approximately $50 000.00
The sled tracks were tracked through fresh snow all the way to the Kamsack area, it's believed that the suspects drove the sleds all the way. Suspects are unknown at this time.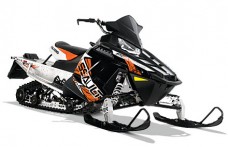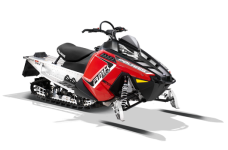 GENERIC photos of the snow mobiles.
Anyone with information pertaining to this incident is asked to contact the Swan River RCMP Detachment at (204) 734-4686.
To provide information ANONYMOUSLY:
Call Manitoba Crime Stoppers toll free at 1-800-222-8477 (TIPS).
SUBMIT a secure tip online at www.manitobacrimestoppers.com
TEXT "TIPMAN" PLUS YOUR MESSAGE to CRIMES (274637)
If you can help solve this or any other crime contact Manitoba Crime Stoppers.
You will be helping make your community a safer place to live. Callers never have to give their name. You can be eligible for a cash reward of up to $2000.00 should your information lead to an arrest in an investigation.
No further information is available at this time.