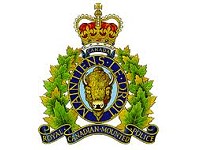 RCMP Media Release |
On January 17, 2013 at about 10:45 pm the Swan River RCMP, Parkland EMS and the Swan River Fire Dept were dispatched to a 2 vehicle motor vehicle collision on Hwy # 83 near Kenville, Manitoba.

A semi truck was traveling northbound on Highway 83 just north of Kenville when a southbound vehicle drifted into the oncoming lane. The sides of each vehicle collided. The southbound vehicle did not stop, but continued on in a southbound direction. The Semi truck had minimal damage to the truck, and no damage to his trailer. The semi truck awaited the arrival of emergency services. The semi truck driver was not injured.
Subsequent patrols did not turn up the southbound vehicle.
The southbound vehicle could possibly be a dark red or burgundy Chevrolet Venture.
The police investigation is being treated as a Hit and Run.
Inclement weather may be a factor. The police investigation continues.
Anyone with information pertaining to this incident is asked to contact the Swan River RCMP Detachment at (204) 734-4686.