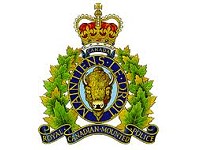 Swan River RCMP received a call advising that a vehicle had driven into the Canadian Mental Health Association (CMHA) office. Swan River RCMP, the Swan River Fire Department and Parkland EMS attended.
Investigation reveals that a 2006 Buick Lucerne was leaving a parking space in front of Whites Drug store making a left hand turn onto 6th Avenue South, with the driver apparently not seeing an on-coming Ford F100 pickup truck. The Ford pickup was not able to stop in time due to road conditions, consequently hitting the driver's side door of the Buick, pushing the Buick into a light standard, and then into the CMHA building.
Manitoba Highways and Manitoba Hydro attended to remove the light standard.
The CMHA building had some damage to the brick outside and to one of it's windows.
Neither drugs, nor alcohol are considered to be factors in this mishap.
The investigation continues.