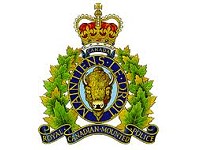 Swan River RCMP and Parkland EMS responded to a single vehicle (snow mobile) accident in Benito, MB.
Investigation indicates that a 23 year old male (& resident of the RM of Swan River) lost control of his snow mobile as he was west bound on the Government Road Allowance, and had pressed on the brakes to try and make a turn. The snow mobile tipped over. The 23 year old male hit his head on the road, receiving minor injury.
The male was subsequently transported to the Swan Valley Health Centre, and was treated & released.
The snow mobile had minor damage. The rider's helmet had a cracked visor.
Neither speed nor alcohol are believed to be factors. Charge(s) are not currently being contemplated.
The investigation continues.