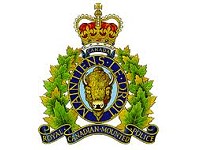 RCMP Media Release | On November 30, 2012 at about 9:30 pm, following an investigation, the Swan River RCMP executed a Controlled Drugs and Substances Act search warrant at a residence in the Rural Municipality of Minitonas, Manitoba.
Investigators found approximately 2.6 lbs of marihuana.
The drugs seized has an estimated street value of $23,560.
Forty-eight year old Kevin Edmond SIMS of the Rural Municipality of Minitonas has been charged with Possession for the Purpose of Trafficking in a Controlled Substance.
SIMS has been released on a Promise to Appear and an Undertaking (with conditions) to attend Swan River Provincial Court on January 16, 2013.
No further information is available at this time. Police continue to investigate.