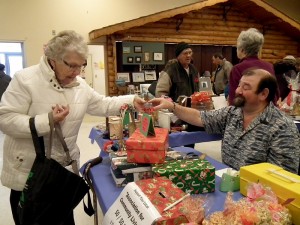 ValleyBiz Story
The Association for Community Living hosted the 33rd Annual Calico Corners Craft Sale on Friday, November 2, 2012.
It was a great opportunity for the community to start their Christmas shopping.

Click any picture for a larger view.
From tasty treats to hand crafted items, there was something for everyone.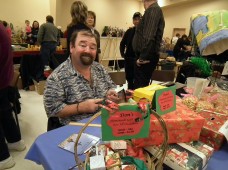 Don King sold his home made gift boxes – and ideal way to wrap up the unique treasures picked up at the sale.






A large and steady stream of people attended, looking for that perfect gift and enjoying an outing with family and friends.