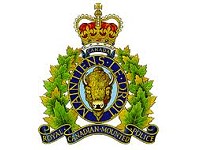 RCMP Media Release |
Carl ELLINGSON was last seen leaving Swan River Manitoba yesterday just after 5:00 p.m. and was traveling by vehicle to his home near Benito. At this time it appears that he did not arrive home.

The pickup truck was located a short time ago in the vicinity of the residence by hunters who had heard the media request.
Carl ELLINGSON was located by police deceased approximately 2 km from his vehicle.
No foul play is suspected. Police continue to investigate.
RCMP investigators would like to thank the public and media for their assistance in locating the missing man.
No further information will be released.