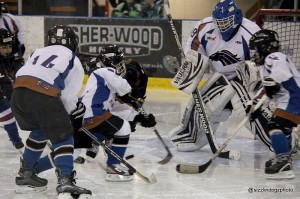 Submitted by:
Angela Mullin
The Swan Valley Novice team was invited to play a mini game during the 1st intermission of the Swan Valley Stampeders home game on Friday Nov 2nd. 11 boys and girls age 7 & 8 took to the ice with 3 Stampeder Players.
Click any picture for a larger version.
They put on a great show & had a lot of fun…more mini games to come in November.. come out to watch the Stampeders & the future Stamps…
Nov 7th, 14th & 21st, 2012 …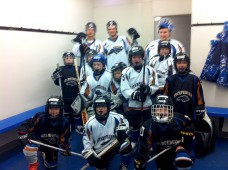 Players are Gage Spence, Greg Kilmuk, Adien Walker, Will Munro, Brittany Yaschyshtn, Wyatt Rose, Henry Branconnier, Kash Henkelman, Jack Mullin, Steven Arp & Matthew Munro..Stamps are Armstrong, McDonald & Enns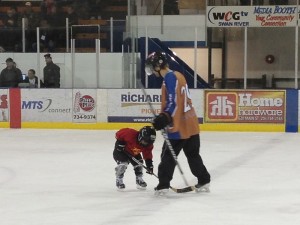 The Swan Valley squirts hockey team was invited to entertain the crowd at the Swan Valley Stampeders Saturday Nov 3rd home game. During the 1st intermission 10 4,5 & 6 yr olds took to the ice with a couple brave Stampeders.

Enns & Armstong held down the goalie positions and attempted to keep the puck out of the net. The squirts were determined and manage to put a few in the back of the net.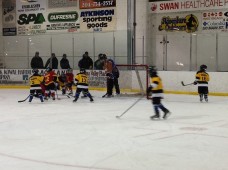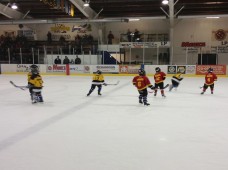 Playing for the Squirts were … Dax Mullin, Ryzlie Nepinak, Eli Betcher, Jackson Badowski, Tayven Boychuk, McKenna Grey, Landon Stevens, Noah Wier, Bradie Burghart, Andrew Pidoskanly