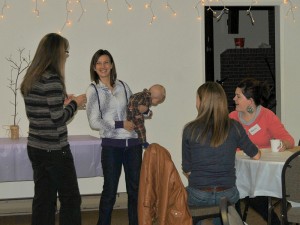 Submitted by:
Amber Friesen
Over twenty women gathered on Saturday, November 3 for Inspire, an event to encourage and uplift valley moms in their important job of motherhood.

Click any picture for a larger version.
The guest speaker, Tricia Reed, engaged participants with her stories and thoughts on simplicity and community. There was lots of laughter as she shared honestly about the journey of motherhood. Everyone could relate.
Next, the women split into workshops.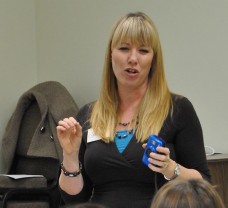 Jaimie Walker spoke about "Capturing Every Moment: Tips and Tricks for Taking Better Photos of Your Children". Participants took away practical information about everything from camera settings and lighting to backgrounds and photo file storage.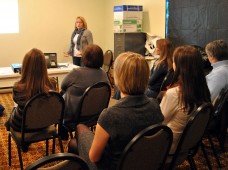 "Your Health: Four Things Every Women Should Know" was presented by April Pierrepont. There was lots of discussion about hormones, pelvic muscle control and screening.
The entire group stopped for a coffee break and then split into two more workshops. Julie Baskier spoke about "Simple Strategies for Effective Parenting" and also directed participants to worthwhile parenting books and authors. Laurie Evans presented a "Busy Mom's Guide to Healthier Eating". She shared a few keys to healthier eating including: being prepared, getting enough fibre and cutting the salt.
The event concluded with a light lunch and time to socialize. It was rewarding to watch women connect with one another and have meaningful conversations. To those that attended – thank you! This event was planned especially for people like you and we are so grateful that you took the time to attend. We hope that you left feeling inspired.
We would also like to thank Tricia, Jaimie, April, Laurie and Julie for volunteering their time to prepare and present. We have received wonderful feedback on the quality of presentations. Many thanks to Y Not Johnny's, Lyla's Family Affair and Mushroom Patch for their donations of door prizes.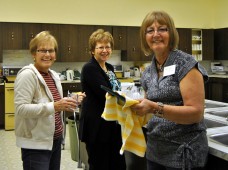 Thank you also to the many volunteers who made this day possible including: Diane Buhler, Betty Warkentin, Mary Ann Friesen, Carol Fahrenschon, Gwen Machan and Shirley Rose.