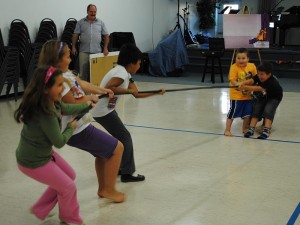 Submitted by:
Darlene Hardy
Just 4 Kids club at Living Word Tabernacle began with registration night on Thursday, September 20th. Kids club meets every Thursday evening from 6:30 PM to 8:00 PM.

Click any picture for a larger version.
The evening begins with a variety of games such as modified soccer, relays and races. It is amazing how much energy these kids have. Our games time is lead by Andrew Jones with the help of other leaders.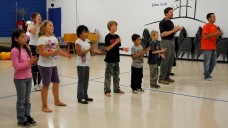 After the games time we spend some time singing and going over some memory work with Darlene Hardy.





Following the more active time of the evening, Wayne Church heads up the teaching time. Right now Pastor Wayne is telling the stories found in the book of Daniel.
Kids enjoy hearing and seeing the stories of the Bible come alive with the help of flannel board pictures.
Reinforcement time comes next as we break up into "small groups" and often complete a craft for the kids to take home.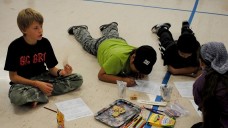 Of course the evening wouldn't be complete without snack time.
Come on by and check it out. We have room for more kids! It is not too late! So come on kids and join the fun – ages 5 – 12.