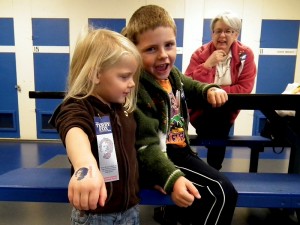 ValleyBiz Story |
Sunday afternoon, on September 16, 2012, the date of the 32nd Annual Terry Fox Run, the legacy of Terry Fox's Marathon of Hope could be seen in the enthusiasm of even the youngest participants.

Click any picture for a larger version.
In Swan River, 55 people registered to run, walk, bike and take part in the largest single-day cancer fundraiser in the world. To date, more than $600 million has been raised worldwide for the cause.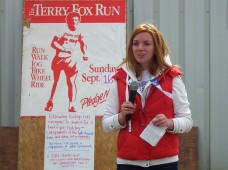 This year's event organizer, Twyla Machan was happy to see all of the people come out and was pleased the weather cleared up for the run. She expressed her thanks for all of the community support and welcomed others to participate next year.

The new Fire Chief for the Town of Swan River, Darren Fedorchuk,led the way as the registrants started the 10km run.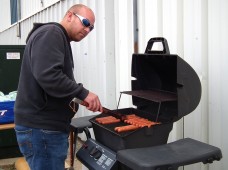 Following the run, participants enjoyed a barbecued hotdogs and other refreshments.