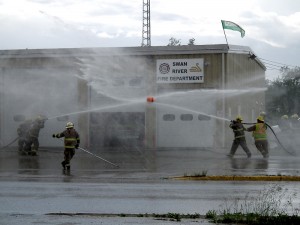 ValleyBiz Story |
Winding down their training for the summer, the Swan River Fire Department had a blast participating in some training exercises on Wednesday, June 20, 2012.

In this exercise, teams or individuals compete in an attempt to spray the "water pig" down the line to the other team's side.
Designed to be effective as well as fun, the process builds arm strength and improves water stream accuracy.