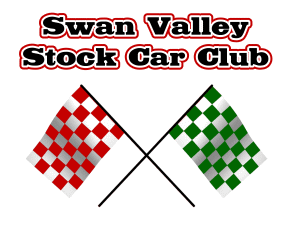 Submitted by:
Tanya Chernyk
Swan Valley Stock Car Club will be having a Points Race followed by a 4 cylinder mini demo derby:
Saturday, July 14, 2012
Swan Valley Speedway
Racing starts at 3:00 pm
Mini Demo Derby will follow

Directions from Swan River:
2 miles east on Highway #10
5 miles south on Road #488
1/4 mile east on Road #485
-No alcohol in pit area. Any violations will result in disqualification of car, driver and crew.
-Only 4 cylinder oem cars allowed, no trucks or vans.
-Cars can not be more then 110 inch wheel base.
-no amc pacers.
-bumpers must be stock.
-Gas tank may be moved to interior but must be covered.
-No welding of body, excluding driver door, chain, wire or bolt body panels closed.
-Must have some form of window screen on drivers door and door painted white.
-Can have a 4 pont cage, must not have rear supports.
-Cross bars must stay behind firewall and infront of rear hump.
-Tires can be any ply.
-Two 10 inch holes in hood.
-Must have 3 front window bars from dash to center of windshield.
-Stock ignition sitch must shut off fuel pump.
-Must have fire extinguisher mounted in car.
-Helmets and coveralls must be worn at all times.
-Stock car club reserves the right to delete,change, or amend rules in the interest of the competition.
For info contact Steve 281-1320