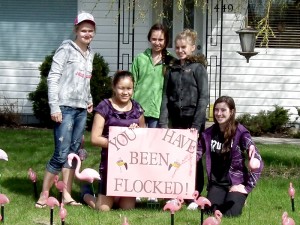 ValleyBiz Story |

Ecole Swan River South School Students Who Care have embarked on a unique fund raising activity to raise money for the Canadian Cancer Society.


Click a picture to see a larger version.
Students began by Flocking their Principal's yard on Monday, May 7 who then paid $15 to choose the next location and have the students move the flock. On Wednesday we caught up with the students who were busy Flocking yet another residence.
The students hope to raise $400 by having the flock moved to a new location each day during the month of May after the flocked homeowner pays $15 to move the flock to the location of their choice.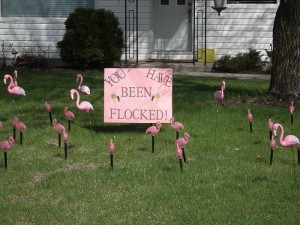 The ESRSS Students Who Care has about 25 participants, of which 20 will be carrying out the flockings with a different group of 5 students involved each week.

For $15 you can arrange to have a home of your choice flocked by calling Ms. Fregin or Ms. Smith at the ESRSS at 734-4518.