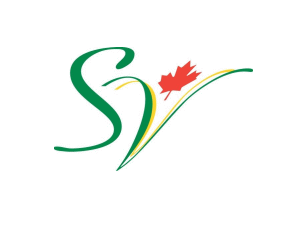 Condensed version of Chamber Board of Director's Meeting March 1st meeting
The Swan Valley Chamber of Commerce Board of Directors met on March 1st in the Chamber Board room.

The agenda, minutes of last meeting and the financial report were adopted.
The membership renewal update was reported.
It was suggested that a letter be written to the Villages and Towns asking for info on openings of new businesses so that a delegation from the Chamber could visit the new business or attend their grand openings.
The 2012 budget was reviewed but was tabled until next meeting.
Some key expenditures that have to be discussed is the summer student wages and the Town Beautification project.
The AGM was discussed and it was decided to hold the AGM within the first two weeks of April. Guest presenter and availability of venue will decide the actual date and place.
Two suggestions for the Volunteer of the Year have been received. A vote will be taken.
Six volunteers have committed to attending the Thompson Trade on the first weekend in May 2012. We will need to look at updating the display board.
The next 3 M meeting is scheduled for March 14th. The Swan Valley Co-op will be the sponsor and it will be held at the Chamber of Commerce board room.
The annual Insurance invoice was approved for payment.
It was suggested that a letter be written to The Manitoba Summer Games committee offering the Chamber's sign framework on the outskirts of town for their use to advertise the Games.
Two topics that were suggested to address to Town Council were:
1. The fact that local assessments have risen dramatically since the last assessment and the concern that the mil rates will drop in relative the same ratio to hold property and business tax levels at or close to 2011 values.
2. That we formally request council post all vacant properties complete with pricing on their website, as well, list properties with local realtors as open listings so that everyone of same can negotiate a sale so that they can be identified by For Sale Signs with any and every local Real Estate Company.
It was suggested that the Swan Valley Chamber of Commerce begin having a weekly morning regular membership meeting.
Shauna Klekta, Swan Valley Rise reported that she would like a meeting with the Chamber and the Valley in the Mountain committee to discuss on how to make a good impression to the many visitors we anticipate coming to the Manitoba Summer Games.