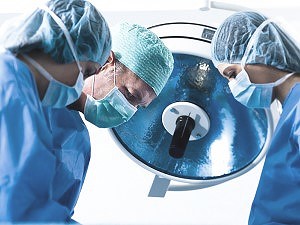 PRHA Media Release |

The Parkland Regional Health Authority (PRHA) is pleased to announce that the cataract surgery program, slated for Swan Valley Health Centre in Swan River, will begin Monday, April 16, 2012.

PRHA CEO Kevin McKnight stated that the surgeon, Dr. Robert Beldavs of Winnipeg, will be in Swan River to perform cataract surgeries April 16, 17 and 18th. McKnight indicated that there were many complex pieces involved in program planning and development including the anesthetist complement that had to be formally arranged.
"The Region continues to improve client/patient access by bringing programs like cataract surgery closer to home. This will reduce the amount of travel our residents and families face as the demand for cataract surgeries increases within our Region and across the Province," McKnight stated.
There are additional surgery dates this year booked for June, October and December.
McKnight thanked Swan Valley Lions Clubs, who banded together to contribute funds toward the purchase of specialized equipment for the cataract surgery program. He says organizations like the Lions Club play a big part in the overall PRHA Vision of: "Individuals, families and communities achieving the best possible health and wellness."
Cataract surgery is currently performed in Manitoba in Brandon, Minnedosa, Portage la Prairie and Winnipeg. More than 10,000 procedures are performed in the province every year.