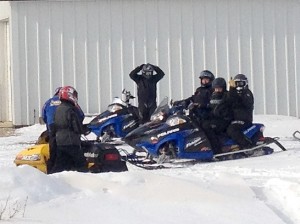 ValleyBiz Story |
Thanks to the dedication and hard work of our local snowmobile clubs, and with a little help from Mother Nature, the Swan Valley is buzzing with excitement as we share our snow with sledders from the snow-free parts of the Prairies.

We are fortunate to have two snowmobile clubs in the Swan Valley. With the North Mountain Riders maintaining over 400 km of trails and the Swan Valley Snowmobile Association maintaining close to 400 km of trails – that's 800 km of of smooth, well groomed trails to explore. Our rustic, natural setting is the perfect backdrop for a wide variety of trails, from open pasture and meadows to winding and scenic forest trails.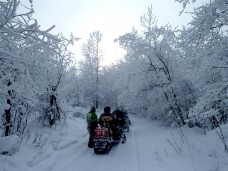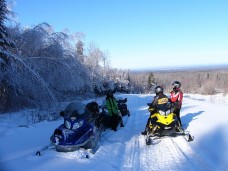 Pictures courtesy North Mountain Riders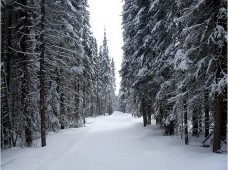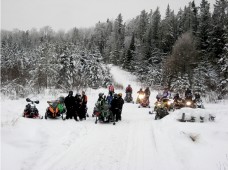 Pictures courtesy Swan Valley Snowmobile Association
The weather has been great and the many hours of preparation year after year, by the local snowmobile clubs have ensured an exceptional experience for those who travel their trails. Both clubs expressed their thanks to the sponsors who support club activities and projects.
The North Mountain Riders have 8 warm up shelters, while the Swan Valley Snowmobile Association has 3 – stocked and ready. Those requiring repairs at our local snowmobile shops have also commented on our fast and friendly service.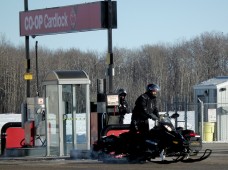 One of the unique features of our trail system are the trail side amenities. With drive up access to hotels, gas stations, restaurants and coffee shops, the Swan Valley is very sled friendly.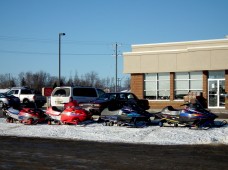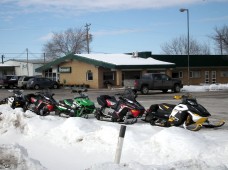 With stories of hotels nearing capacity, record fuel sales and sleds lined up outside local restaurants and coffee shops, the benefit to our community is unquestionable. Many other retail stores have also reported an increase in the number of visitors.
What are visitors saying?
From the reports we have
received, for the most part,
the message is, "We'll be back!"
More information on the clubs and trails in the Swan Valley can be found on each club's website as well as on the website for Snowman Inc.