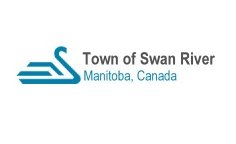 The Council of the Town of Swan River met on Tuesday, February 7th, 2012 at 7:30 p.m. in the Town Council Chambers with Mayor McKenzie presiding and Councillors Bobick, Jacobson, Friesen, Whyte, Friesen and Sakal present.
Variation Order Hearing:
Variation Order No. 1/2012 was called to order by Mayor McKenzie who advised that the purpose of the hearing was to hear representation for or against the following application:
Application by Chad Nykolaishen, owner and Lloyd Sigurdson, applicant to allow the construction of an accessory building in front of the main structure on Lot 36, Plan 20577 and located at 1008 Ross Street.
There being no persons present who wished to speak at the hearing the Variation Order Hearing was adjourned.
Delegations:
Ann Dandeneau, Business Development Specialist and Shauna Klekta, Economic Development Officer provided an overview of Regional Economic Development planning that has taken place (gathering, analyzing and interpreting information about the local economy). They also indicated the main areas of focus for the Swan Valley Regional Initiation for a Strong Economy Inc.
Shane Yaschyshyn, Co-Chairperson, 2012 Swan Valley Host Society Inc., Manitoba Games, requesting permission to construct a stage in the Legion Park. Stage would be a permanent structure which would be turned over to the Town after completion of the games. Council were in favor of this proposal.
1.
Sakal
Bobick
RESOLVED that the Agenda for the February 7th, 2012 meeting of Council be received.
Carried:
2.
Delaurier
Bobick
RESOLVED that the minutes of the January 17th, 2012 regular meeting and the January 20th, 2012 special meeting of Council be adopted as received.
Carried:
3.
Bobick
Sakal
RESOLVED that By-Law No. 1/2012 being a By-Law of the Town of Swan River to Amend the Town of Swan River Building By-Law No. 9/98 be read a first time. Tuesday, February 7th, 2012.
Carried:
4.
Sakal
Bobick
RESOLVED that the following membership fee for 2012 be approved for payment: MB Good Roads Assoc. $150.00
Carried:
5.
Whyte
Jacobson
RESOLVED that Council authorize a grant in the amount of $ 250.00 to the Swan River Elks to assist in hosting the Elks National Curling Championship being held in Swan River, MB March 21st to 24th, 2012.
Carried:
6.
Sakal
Bobick
Resolved that Mayor McKenzie and Chief Administrative Officer Shirley Bateman be authorized to attend a meeting with Manitoba Justice officials being held February 21st, 2012 in Winnipeg, MB to discuss changes to the Municipal Policing Agreement and the RCMP Provincial Police Service Agreement.
Carried:
7.
Whyte
Jacobson
RESOLVED that the Swan Valley Emergency Measures District Budget for 2012 be approved.
Carried:
8.
Sakal
Whyte
RESOLVED that Variation Application No. 1/2012 by Chad Nykolaishen to allow the construction of an accessory building in front of the main structure on Lot 36, Plan 20577 and located at 1008 Ross Street be hereby approved without conditions.
Carried:
9.
Whyte
Jacobson
WHEREAS the Parkland Regional Health Authority is contemplating constructing a Primary Health Care Facility within the Town of Swan River;
AND WHEREAS the Swan Valley Recreation and Wellness Project is currently under construction;
AND WHEREAS the Primary Health Care Facility and the Swan Valley Recreation and Wellness Centre would both benefit greatly if the two facilities were built on the same site;
THEREFORE BE IT RESOLVED that the Town of Swan River would strongly support the Primary Health Care Faciltiy being located on the same site as the Swan Valley Recreation and Wellness Project.
Carried:
10.
Sakal
Bobick
RESOLVED that the Handi Van Report for January 2012 be received.
Carried:
11.
Friesen
Whyte
RESOLVED that the Superintendent of Works and Building Inspection Reports be received.
Carried:
12.
Sakal
Delaurier
RESOLVED that quotation for a new Sno-Rid Mark X (New Generation) Hydraulic Scrapping Attachment from Fer—Marc Equipment Ltd. of Regina, SK. be approved as per Schedule "A" attached.
Carried:
13.
Friesen
Whyte
RESOLVED that the January, 2012 R.C.M.P. Reports be received.
Carried:
14.
Sakal
Bobick
RESOLVED that Glen McKenzie be authorized to attend the Regional Physician Recruitment Working Group meeting February 27th, 2012 in Dauphin, MB.
Carried:
15.
Whyte
Friesen
RESOLVED that Lisa Lintick be hired for the RCMP Clerk Stenographer position with employment to commence on February 8th, 2012.
Carried:
16.
Whyte
Jacobson
RESOLVED that the accounts as follows be hereby approved for payment:
1. General Accounts from Cheque No. 10922 to No. 10996 for a total of $362,313.69.
2. Payroll Account from Cheque No. 2789 to No. 2795 for a total of $75,88176.
Carried:
17.
Bobick
Sakal
RESOLVED that Mayor McKenzie and Chief Administrative Officer Shirley Bateman be authorized to attend the Parkland District 2012 Mayors, Reeves and CAO's Meeting being held in Rorketon, MB on Monday, March 19th, 2012.
Carried:
18.
Whyte
Jacobson
RESOLVED that, pursuant to Section 152(3) of The Municipal Act, Council go into Committee and close the meeting to the public.
Carried:
19.
Sakal
Bobick
RESOLVED that pursuant to Section 152(4) of The Municipal Act this meeting be reopened to the public.
Carried:
20.
Whyte
Friesen
RESOLVED that the Town of Swan River's Equipment & Labour Charge Rates for 2012 be approved as per Schedule "A" attached.
Carried:
21.
Whyte
Jacobson
RESOLVED that the Administrative and Other Salaries for 2011 to 2013 be hereby approved as per Schedule "A" attached.
Carried:
22.
Whyte
Jacobson
RESOLVED that this Council Meeting now adjourn.
Carried: