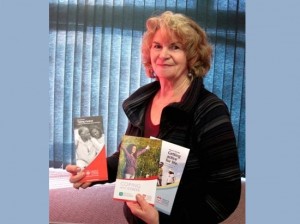 Submitted by:
Service to Seniors |
Service to Seniors were very pleased with the turnout for the Telehealth Heart & Stroke presentation they hosted on Monday, February 6th at the Swan Valley Health Facility.

33 people attended the session that dealt with the signs and symptoms of what has been termed "The Silent Killer." The presenters went on to identify risk factors associated with heart or stroke and outlined the lifestyle changes we can make that minimize them. A question and answer period followed the presentation and there were excellent handouts available on the importance of getting your blood pressure under control by being active, making healthy food choices and coping with stress effectively.
Service to Seniors has a mandate to facilitate a minimum of two community educational presentation each year but this is our first effort at hosting a presentation done by Telehealth. Judging by the response from people attending the session, it was very well received and we will definitely consider hosting more presentations this way in the future.
There are still handouts available and people are more than welcome to drop into the office at 516 Main Street and pick them up if they wish.