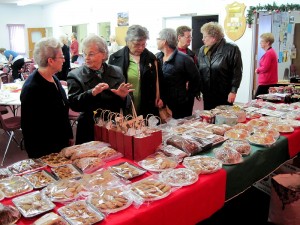 Submitted by:
Doug and Doreen Windsor
On a bright sunny afternoon, Saturday, December 3rd, St James Anglican Church parking lot was filled with vehicles by those attending the annual Christmas Tea & Bake Sale.
Click any picture for a larger version.
The church hall was filled to capacity by young and old as they enjoyed mouth watering scones with jam or jelly, dainties, tea or coffee and an afternoon of conversation and fellowship.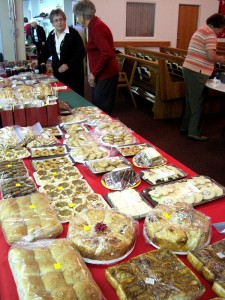 The bake table, once completely covered with a wide assortment of home made buns, pies, tarts, cookies, fudge and jars of jams, etc.,
was emptied by the happy crowd.