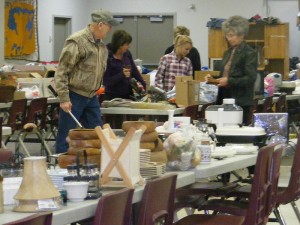 Submitted by:
Mike Yablonski |
A very successful "MONSTER" Garage Sale was held on Nov 4 and 5 to benefit an upcoming trip for Grade 7/8 French Immersion students at Ecole Swan River South School.

The Friendship Centre was packed full of items donated from students, families and the community.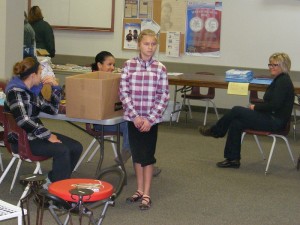 All leftover items were donated to Coats for Kids and The Association for Community Living.
The community generously supported the event with donations from The St. Columba's Church, Extra Foods, CJOB 104.5, The Star and Times, Valley Biz & The Friendship Centre.
Students are now busy selling peak of the market vegetables and "The Big Cook" cookbooks. Call Mike at 734-3916 for any further information.