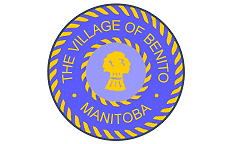 A Regular Meeting of Council of the Village of Benito was called to order at 7:00 pm on Tuesday October 11, 2011 in the Village Council Chambers.

Present ~ Mayor Meadows; Deputy Mayor Scouten; Councilor Schneider; Councilor Offenberger; Councilor Zebinski
Chief Administrative Officer ~ Pat Ellingson
Mayor Meadows called the meeting to order at 7:00 pm.
1.
SCOUTEN
OFFENBERGER
RESOLVED that the minutes of the Regular Meeting of Council held on September 27, 2011 and the Special Meeting held on October 3, 2011 be accepted as presented.
Carried.
2.
SCHNEIDER
SCOUTEN
RESOLVED that the agenda for the meeting held on October 11, 2011 be adopted as amended.
Carried.
3.
ZEBINSKI
SCOUTEN
RESOLVED that accounts numbered 23520 to 23570 in the amount totaling $32,615.58 be ratified as paid.
Carried.
4.
OFFENBERGER
ZEBINSKI
WHEREAS no appeals have been received for the 2012 Board of Revision;
THEREFORE BE IT RESOLVED that the 2012 Board of Revision scheduled for Tuesday October 25, 2011 be hereby cancelled and that the Municipal Assessor be notified of the aforesaid cancelation;
BE IT FURTHER RESOLVED that the 2012 Assessment Rolls be adopted as presented.
Carried.
5.
ZEBINSKI
SCHNEIDER
RESOLVED that the October Animal Control Report be accepted as presented by the Animal Control Officer.
Carried.
6.
ZEBINSKI
SCOUTEN
RESOLVED THAT The Village of Benito appoint four members of the Benito Fire Department as peace officers for the Village of Benito as attached hereto as Schedule "A" for the purpose of enforcing Bylaw #05/10 between the hours of nine o'clock on the evening of October 31st, A.D. 2011 and six o'clock in the morning of November 1st, A.D. 2011.
Carried.
7.
SCHNEIDER
OFFENBERGER
RESOLVED that Bill Woytkiw be authorized to attend the Safety Training Workshop in Swan River, MB on Wednesday November 16, 2011 and that expenses be authorized for payment.
Carried.
8.
ZEBINSKI
SCHNEIDER
RESOLVED that we do adjourn the meeting at 10:05pm.
Carried.