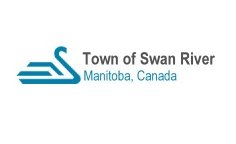 The Council of the Town of Swan River met on Friday, September 16th, 2011 at 6:00 p.m. for a special meeting in the Town Council Chambers with Mayor McKenzie presiding and Councillors Bobick, Friesen, Jacobson, Delaurier and Sakal present.
Minutes:
1.
RESOLVED that the Agenda for the September 16th, 2011 special meeting of Council be received.
Carried:
2.
RESOLVED that By-Law No. 6/2011 being a by-law to authorize the expenditure and borrowing of money for the construction of the Swan Valley Recreation & Wellness Centre – Phase One be read a third time as amended and be passed.
Glen McKenzie Yes
Jason Delaurier No
Phylis Friesen Yes
Don Bobick No
Jason Sakal Yes
Lance Jacobson Yes
Carried:
3.
RESOLVED that Council accept Penn-co Construction Canada (2003) Ltd. as the General Contractor for the Swan Valley Recreation and Wellness Centre – Phase 1 Project, as outlined in the tender documents dated July 12, 2011 and Post-Tender Addenda.
FURTHER BE IT RESOLVED that the Town of Swan River enter into a CCDC-2 contract not to exceed $9,976,611.00 and contingent with the Town of Swan River securing funding for the full project amount.
Glen McKenzie Yes
Lance Jacobson Yes
Don Bobick Yes
Jason Sakal Yes
Phylis Friesen Yes
Jason Delaurier Yes
Carried:
4. RESOLVED that this Special Council Meeting now adjourn.
Carried: