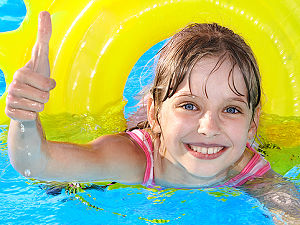 Town of Swan River Media Release |
The Council of the Town of Swan River has voted to move forward with the construction of Phase One of the Swan Valley Recreation and Wellness Center.

After receiving approval of the $2.4million borrowing by law from the Manitoba Municipal Board the necessary approvals are now in place.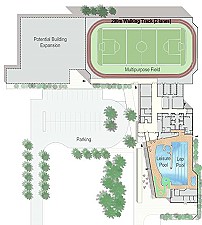 Swan River Town Council has voted unanimously to accept the $9.976,661.00 tender from PennCo Construction to build the 17,500 square foot facility. As part of that tender, Acuploco Pools will construct the aquatic portion of the facility which includes a four lane Junior Olympic size pool, zero beach entry, lazy river, numerous spray structures, male and female change rooms , family change room, children's party room, viewing lounge, and other amenities.
Click here for master site plan.
The building is designed with space for a future water slide and swirl pool with all the mechanical and electrical infrastructure built in so when funding is available these amenities can easily be installed.
The Recreation and Wellness Center is also planned so that future expansion with a Phase 2 could include things like a Multipurpose Room with walking track, indoor soccer pitches, or a Community Health Clinic as proposed by the PRHA . Any future development will provide opportunities for other partners both municipal and private, to be part of this exciting Swan Valley development.
Anyone wishing to view the plans and design are invited to visit the Town of Swan River Office.
The Town of Swan River is taking a leadership role in moving forward with the project to serve the recreational needs our community and the Swan Valley. The Swan Valley Recreation and Wellness Committee Inc. is to be commended for their vision and involvement in all aspects of the project beginning with site acquisition and following through with their input on the various committees. Their continued support is integral to the future success of the project. The Town of Swan River is open to the involvement of all municipalities as we believe the Recreation and Wellness Center is really a Swan Valley project.
The Building Canada Fund and theCanada –Manitoba Infrastructure Program are providing significant funding to the project together with important support and financial contributions from the Province of Manitoba.
Fundraising will continue to play an integral part in having the people of the Swan Valley really take ownership of the project and make the Swan Valley Recreation and Wellness Center something we all are proud of.