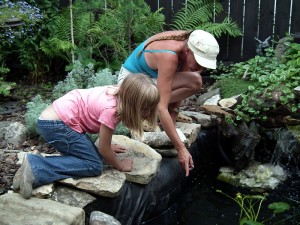 ValleyBiz Story | The Swan River Ladies Golf Club organized the Minitonas Garden Walk which took place July 26.
Six gardeners shared their labors of love with people of all ages who came out to enjoy the Garden Tour.

There were so many treasures we cannot include them all here and while pictures are not quited the same as experiencing these lovely gardens in real life, we hope you enyoy this virutual tour of the featured gardens.
Click any of the pictures for a larger version.
Garden of Jean & Bob Davies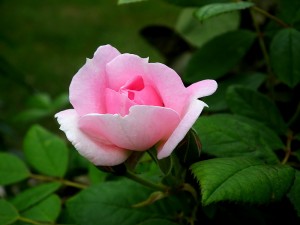 Jean Davies' garden has evolved over time since they moved into their home in 1977. It was difficult for Jean to choose a favorite part of her garden but her roses were definitely one of things she likes the most.





Garden of Christina & Eric Parthanay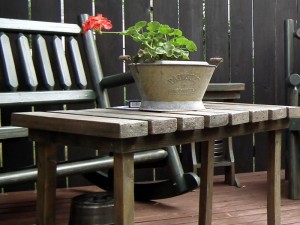 The sitting area in Christina's garden has been her favorite place of solace. During the time her son was recovering from an accident and while caring for her father, working in her garden and relaxing next to the waterfall brought comfort and peace of mind.




Garden of Ellen & Gordon Little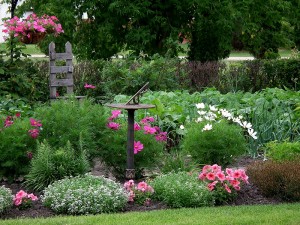 While hostas are one of Ellen's favorites in her flower garden, she finds growing vegetables can be even more rewarding. While it is satisfying to watch them grow, the true enjoyment is in the eating. The vegetables have been beautifully integrated throughout her garden.




Garden of Kathy & Garry Jeske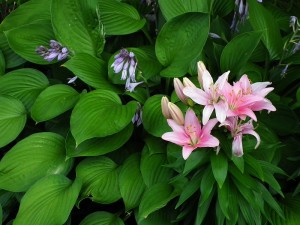 When Kathy & Garry Jeske retired from Thompson to Minitonas in 2002, their yard consisted of little more tham 60 stumps. With much hard work and determination, it has been transformed into a shady retreat – perfect for Kathy's favorite hostas and lilies.





Lorraine & Jerry Dushanek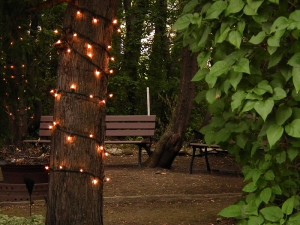 While the sheltered, roomy picnic area has always been Lorraine's favorite, she most enjoys planning new additions to her "Whimsical Forest" Started in 2007, the forest is a unique labarynth of paths that are home to magical creatures, fairies, gnomes, ogres and much more.



Garden of Lori & Garry Borley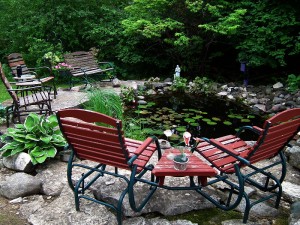 Lori's favorite spot to sit is next to the pond that features a waterfall and is home to many goldfish. A dedicated gardener, she books time off work and uses her vacation to care for the many beautiful flowerbeds and other features in her yard.