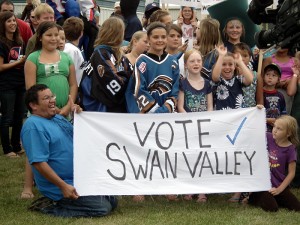 ValleyBiz Story | It was short notice, but hundreds of people showed up to raise their voices for TSN in support of Swan River and the Swan Valley Recreation and Wellness Centre. Watch for our cheer during coverage on TSN Sportscentre and Sports 30 leading up to our matchup on July 19.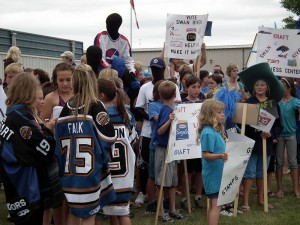 The crowd included people of all ages . . .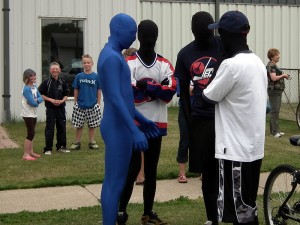 . . . and all styles and colors.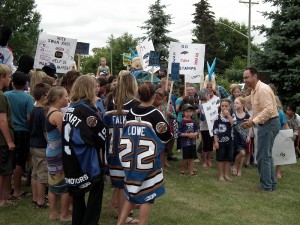 After a quick bit of organizing by the folks from TSN, it was on to the cheer.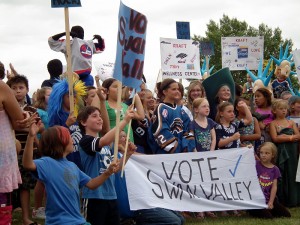 VOTE SWAN VALLEY!!!!!!
Now that we have given a taste of our community spirit, lets show them what we've really got and VOTE on July 19 in the Kraft Celebration Tour.
Voting takes place online at www.kraftcelebrationtour.ca
Voting starts: Tuesday, July 19 at 11:00 am
Voting ends: Wednesday, July 20 at 10:59 am