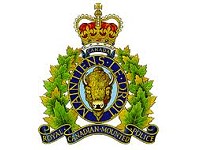 Swan River RCMP Media Release | On June 10, 2011 at approximately 8:30 P.M. Swan River RCMP, Parkland Ambulance and the Birch River Fire Department were dispatched to a single motor vehicle roll over on Highway 10 approximately 74 kilometers north of Swan River.
RCMP and EMS found a Chevrolet Avalanche in the west ditch of Highway 10. Early indications lead RCMP to believe no seatbelts were in use at the time of the accident after the south bound vehicle left the highway and rolled after losing control. Two youths age 13 and 15 years of age along with a 33 year old female all of Swan River were transported to Swan Valley Hospital. Both youths who had been ejected from the vehicle were later life flighted to the Health Sciences Centre in Winnipeg. On June 11th, 2011 the 15 year old male was pronounced deceased. The 13 year old female remains in hospital in stable condition. The 33 year old driver was treated and released from Swan Valley Hospital.
Alcohol is not believed to be a contributing factor in the accident and investigation continues.