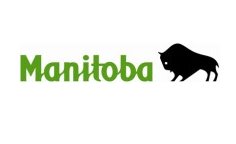 Province of Maniotba Media Release | 2011 LICENSED MOOSE HUNTING SEASONS CANCELLED IN SEVERAL AREAS
Moose Hunting Restrictions Give Populations Time to Recover, Stabilize: Blaikie
Moose hunting seasons have been cancelled in the Porcupine Mountains (Game Hunting Areas 13 and 13A) for 2011, Conservation Minister Bill Blaikie announced today.
"Appropriate management of our wildlife resources is very important to the future sustainability of Manitoba's moose population," said Blaikie. "Investigation results have shown significant signs that the Porcupine Mountains moose population is under stress and needs time to recover and stabilize."
Aerial surveys in early 2011 showed a decline in population indicators such as bull/cow and calf/cow ratios in Game Hunting Areas (GHAs) 13 and 13A.
Cancellation of all moose hunting seasons for 2011 will apply to GHAs 13 and 13A in addition to cancellations previously announced for other areas (GHAs 14 and 14A) in the region. Other management decisions such as reducing access to the area, increased predator control measures and a conservation closure, now being contemplated in consultation with First Nations and Métis people, are being actively considered, said Blaikie.
People who have applied for hunting opportunities in the cancelled GHAs will be notified directly of their options to request a refund or to reapply for another hunting season choice. To allow impacted applicants time to reapply for other areas, the draw results date has been changed from July 16 to Aug. 3.
"As a conservation measure, the cancellation of these moose hunting seasons will remain in place until the populations have reached levels allowing resumption of sustainable hunting," said Blaikie. "If moose populations decline further, there is a risk the population may not recover or the recovery period will be extended over many years."
The province is working co-operatively with all concerned parties to develop a comprehensive management plan. This includes sharing moose population data with First Nations and other rights- based harvesters, hunter organizations, the forest industry and several interest groups, said Blaikie.
Cancellation of the moose hunting seasons in GHA 13 and 13A was also recommended to Manitoba Conservation by the recently formed West Region Moose Advisory Committee. The committee is made up of representatives from First Nation and Métis organizations as well as hunter, industry, wildlife and other interest groups.
More information can be found at www.gov.mb.ca/conservation/wildlife/hunting/biggame/moose/