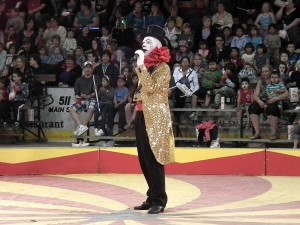 ValleyBiz Story | Come one, Come All! Ringmaster Timothy Tegge introduces the 3 Ring Circus.
After a 9 year absence, the Shrine Circus rolled into Swan River for 2 shows at the Swan River Centennial Arena on Wednesday evening.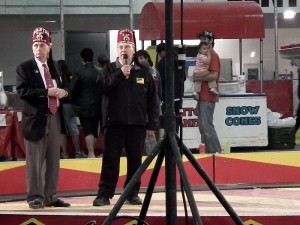 The first show drew a crowd of 850 people who quickly filled the bleachers. Chairs provided additional seating and people also filled the penalty boxes while others stood. The second show packed in even more with 950 in attendance.

The Opening Ceremonies included comments from Potentate Gary Saunders and Swan River Circus Chairman, Glen McKenzie.


Balancing carefully, the bareback rider prepares to perform a back flip.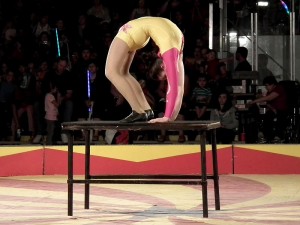 The Contortionist shows her flexibility …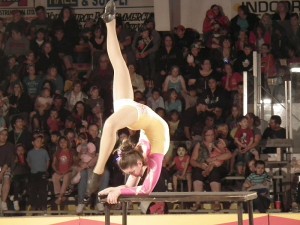 … and balance, as the crowd looks on.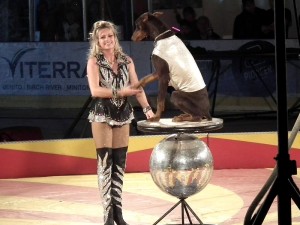 One of Braun's Performing Dobermans accepts congratulations for a job well done.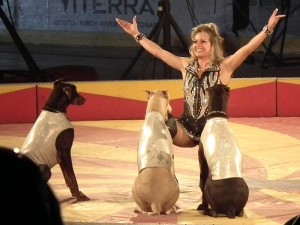 Neecha Braun takes a bow with her Dobermans after completing their performance.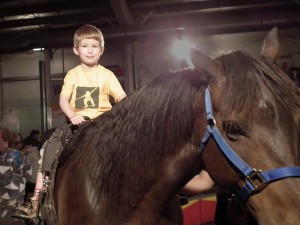 During the Intermission some kids took a ride on a Circus Horse …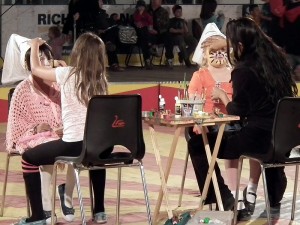 … some got into the Circus spirit by having thier faces painted …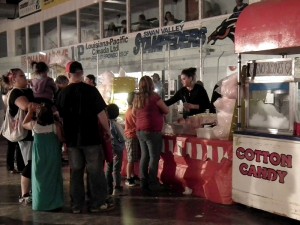 … and what is a Circus without Cotton Candy, Popcorn and Snow Cones?


The aerial performance was the perfect blend of elegance and grace.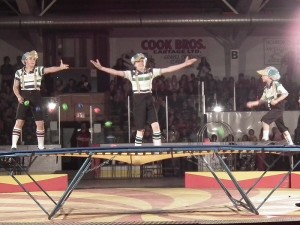 The youngest membes of the troupe performed their stunts on the trampoline.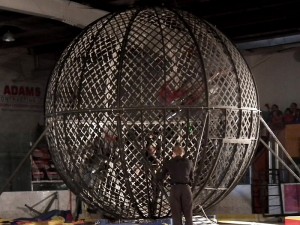 Look closely in the Cyberdome and you will see – two motorbike riders – and one very brave lady!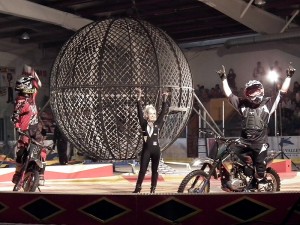 The Grand Finale ends in crowd pleasing success!
Click any of the pictures above to see a larger version.