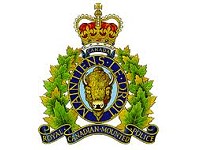 RCMP Media Release | On May 17th, 2011 at 8:15 a.m. Swan River RCMP responded to a complaint of Mischief outside of a residence in Swan River, Manitoba.
Police patrols located the lone male suspect, who was arrested & released for Provincial Court in Swan River on June 27, 2011.
A Search Warrant obtained later for the suspect's vehicle resulted in Police seizing a 2.25kg (5lbs) bag of cannabis marihuana, 17g of cannabis marihuana, 2g of marihuana seeds, $1,380.00 Canadian cash currency, and other drug paraphernalia. The street value of the cannabis marihuana is in excess of $15,000.00.
An Arrest Warrant has been issued for Marcel Joseph Burnett (age 44) of Pine River, MB who is charged with Possession for the Purpose of Trafficking (Cannabis Marihuana), Possession (Cannabis Marihuana), Resist Arrest, and Mischief.