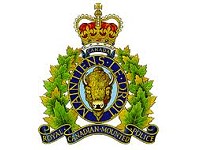 RCMP Media Release | On May 19th, 2011 Swan River RCMP executed a Search Warrant on a residence in Benito, Manitoba.
As a result of a police investigation relating to an unauthorized possession of a firearm and failing to comply with an undertaking, an arrest occurred with the subsequent execution of a Search Warrant in Benito, Manitoba on May 19th 2011. Seized from this residence were: several boxes of ammunition, loose ammunition, 20 potted marijuana plants, and assorted drug paraphernalia. A .22 calibre firearm relating to the investigation was later located elsewhere and surrendered to police.
Charged is Bradley Jack Boyko (age 22) of Benito, Manitoba with the following counts:
1) Unlawfully Possess a Firearm
2) Fail to Comply with Undertaking (2 charges)
3) Production of a Controlled Substance
The accused was remanded to appear before a Provincial Court Judge in Dauphin Provincial Court for May 25th, 2011.