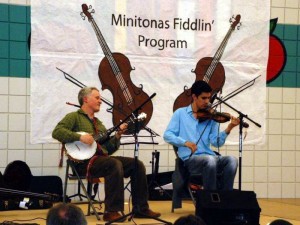 Submitted by:  Peter Fleming | The Minitonas Fiddlin' Program celebrated its 5th Anniversary on May 9, 2011 in Minitonas. The day was filled with Bass workshops by Daniel Koulack, and Fiddle workshops with Alex Lamoureax. It was capped off with an evening concert to which approximately 200 attended.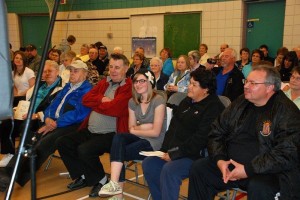 Mr. David Chartrand – President of the Manitoba Metis Federation, was among the crowd that attended. The Federation funds all of the fiddle programs in the Swan Valley.
Here are some more pictures from the concert.
Click a picture to view a larger image.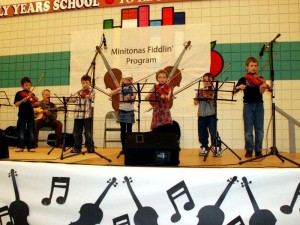 Grade 1 Fiddlin' Students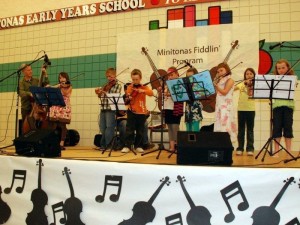 Group of Students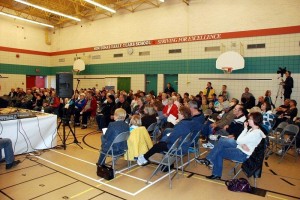 200 people enjoyed the evening concert.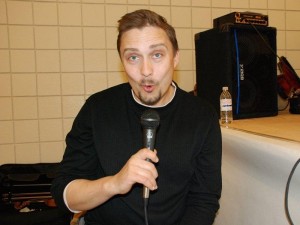 Emcee – JJ Guy entertained us all evening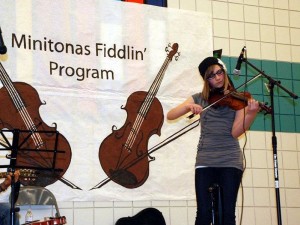 Tayler Fleming played a few Metis tunes for the crowd.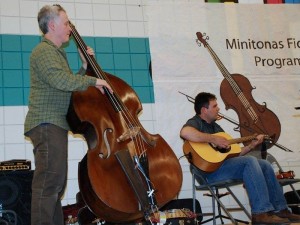 Daniel Koulack and Desmond Lagace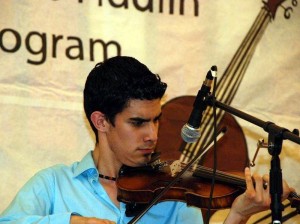 Alex working it!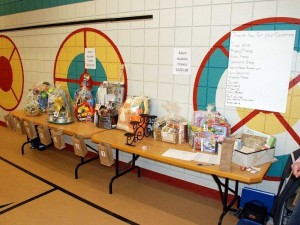 Silent Auction (support our sponsors)


Thank-you to all our sponsors, helpers and organizers.