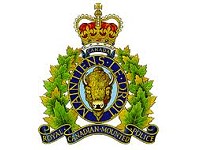 RCMP Media Release | On May 6, 2011, Swan River RCMP executed a CDSA (Controlled Drugs and Substances Act) search warrant at a residence in Birch River, Manitoba.
 During the investigation police seized in excess of 100 marihuana plants in various stages of growth, as well as growing equipment and two firearms.
John Joseph BELL, age 73, of Birch River Manitoba is charged with Possession of a Controlled Substance for the Purpose of Trafficking, in addition to other Criminal Code and Controlled Drugs and Substances Act charges.
BELL is scheduled to appear in Dauphin Provincial Judges court on May 9th, 2011.
The community of Birch River is located 30 Km north of Swan River Manitoba.