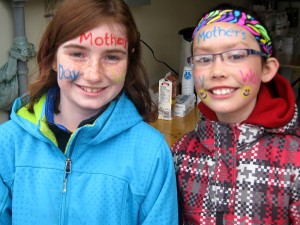 Submitted by: Jennifer Simpson | The Mother's Day Walk was very successful, the money raised was far beyond our expectations!! Even though it was a drizzly day we had 195 walkers out and raised approximately $10,000!
Emily Simpson and Coral Zamzow, faces painted and ready to go!
We were overwhelmed with the support we received and look forward to next year! Here are some of the pictures we took at the event:
(click a picture for a larger image):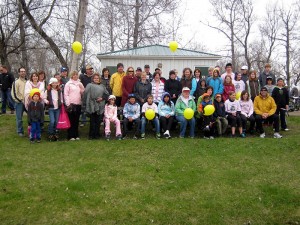 The crew from Minitonas.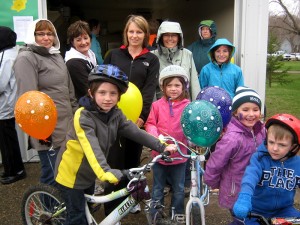 One of the many families who took part and made it an event for Mom!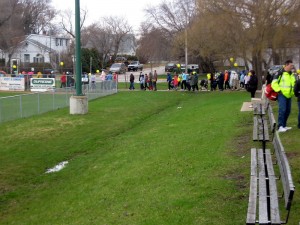 Off we go! Survivors lead everyone off around Jack Brown Diamond.
More Pictures from the walk …